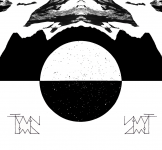 Twin Limb, of Louisville, KY, are also a dream-folk band. Their sound is a hair more aggressive than Wickerbird – meatier, if you will — but still pretty mellow.
This is Don't Even Think, from their upcoming EP Anything is Possible and Nothing Makes Sense, scheduled to be unleashed upon the world next week.
It's a solid tune, with lovely vocals and a tempo that is just the right side of seductive; it is, in short, excellent company.