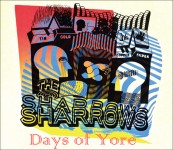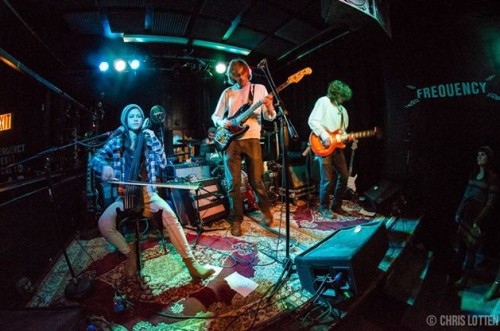 The Sharrows are: Matt Smith (guitar), Phil Sharrow (lead vocals, bass), Joe Hermanson (keyboards), Sylvia Janicki (cello) and Jacob Bicknase (drums). They are from Madison, Wisconsin. Days of Yore, their second release, was recorded at Zebra Ranch, the North Mississippi Allstars' home studio.
It's got a little bit of fuzz and a little bit of shimmy-shake; mostly it's good company on a slow summer afternoon.
The first song, Yours and Mine, is a slice of solid country blues:
But my favorite is Echo, because it has a little more rock and roll in it, and also because I love the idea of heart echoes calling to one another:
And as an additional enticement, here they are with Sometimes, from their first record, Starting at the End:
The Sharrows- Sometimes

Watch this video on YouTube
For more, check out their bandcamp page!