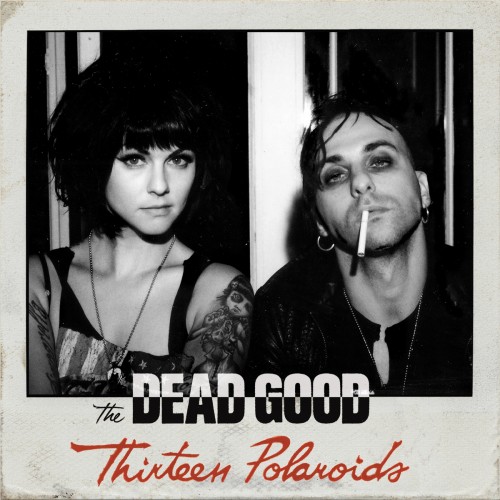 The Dead Good is Isabella Knight (Vocals) and Sonny Lanegan (White Pulp)(Guitars/Vocals), a German-Italian duo currently based in Los Angeles. Thirteen Polaroids is their first EP.
Despite the name there are only six songs on the EP, but they are six excellent grimy, bluesy punk rock songs that will wake you up and clear the cobwebs away. The following are three tracks that I thought were especially notable.
First, Junk Nation, which is actually the first song on the EP. The first 15 seconds got my attention – fuzzy, echo-y pulses of electronica are almost always a good sign – and the remaining three and half minutes minutes of what I can only describe as a blues-industrial stew lightly spiced with poppy handclaps convinced me to listen to the whole record.



Second, Room 106, which is the closest they get to anything that might be described as "mellow." You could put this on while making yourself a snack after a long night out carousing.



And finally Through Your Bones, because the ominous fuzzy guitars augmented by spare, delicate percussion resonate on my favorite slightly creepy frequency.