Postcards from the Pit: The Pogues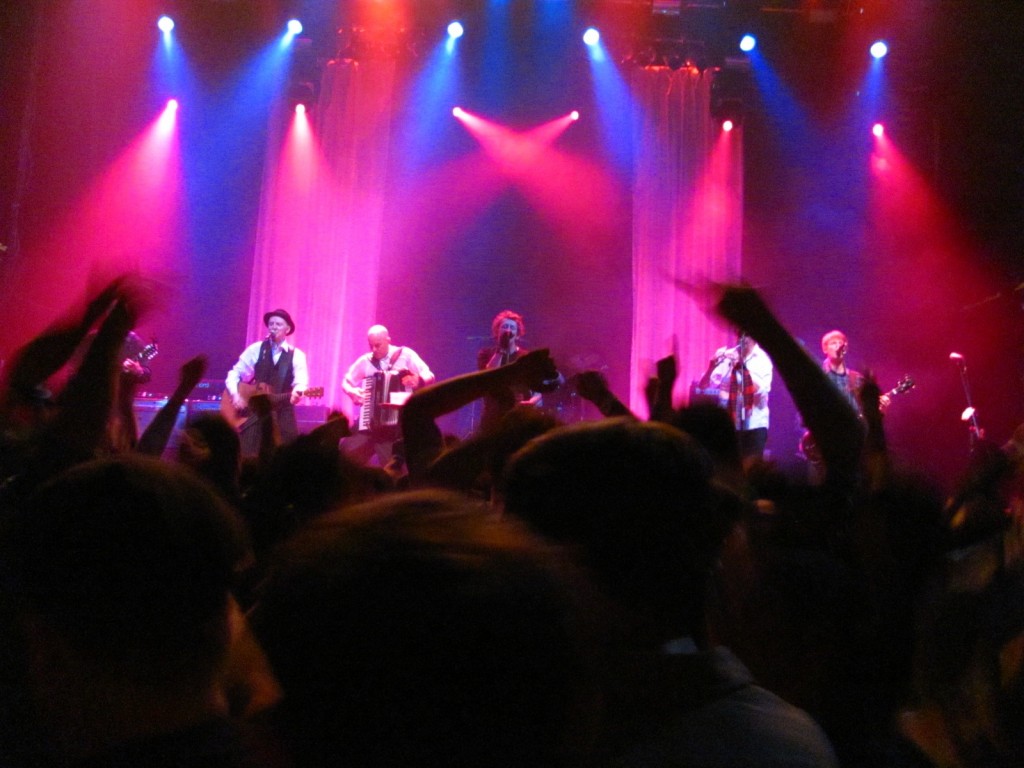 The Pogues' last tour, which I caught as they rolled through New York during St. Patrick's Day (really St. Patrick's Week, or Month), was titled "A Parting Glass" and meant to be the last one. For a lot of reasons, I hope that's not actually true. Not least because St. Patrick's Day in New York will not ever be the same without them. These shots are actually from March 16, the second night of a three day run at T5.
I didn't stay in the pit very long, a combination of it being a school night and the pit being a little bit rough. I actually did the most dancing of the evening once I had retreated upstairs to the couches near the bar, where I twirled through a couple of measures of Dirty Old Town with a stranger. Though if this was their last go-round, I'll hoard that memory as a fine send-off.