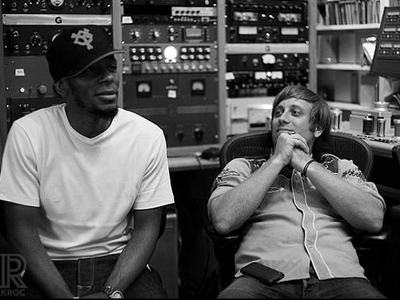 NTSIB could be all late-to-the-party all the time. Some music I am slow to warm up to (I'm just now starting to get on board with Local Natives). Some music I know I like, but I don't really get into until years after I first hear it. Some music I don't even know about until it's old news.
BlakRoc falls into the third category for me, and I'm still mystified that I didn't even know about this project this time last week. For others who may be as out of the loop as I have been on this: BlakRoc is a collaborative project between the Black Keys and Damon Dash of Roc-A-Fella Records. Dash helped bring a number of hip-hop luminaries in for the project, like Mos Def, Ludacris, Raekwon, Q-Tip and the RZA. The fucking RZA! Names even white people recognize! There's even a from-the-grave appearance from Ol' Dirty Bastard.
It's no secret that the Black Keys have soul, and their groove-heavy music is a perfect, strong background for the rhymes laid down on this project. BlakRoc is fucking sweet, and NTSIB hasn't been this instantaneously excited about an album in a long time.
http://www.lala.com/external/flash/SingleSongWidget.swf
The BlakRoc website could keep you busy for hours because not only have they posted videos of their appearances on Letterman and Fallon, but they also have webisodes of each of their recording sessions.